Paisajes de Luz - Studio Joanie Lemercier
Espacio Fundación Telefonica, Madrid, Spain
11.02.2021 - 25.07.2021
---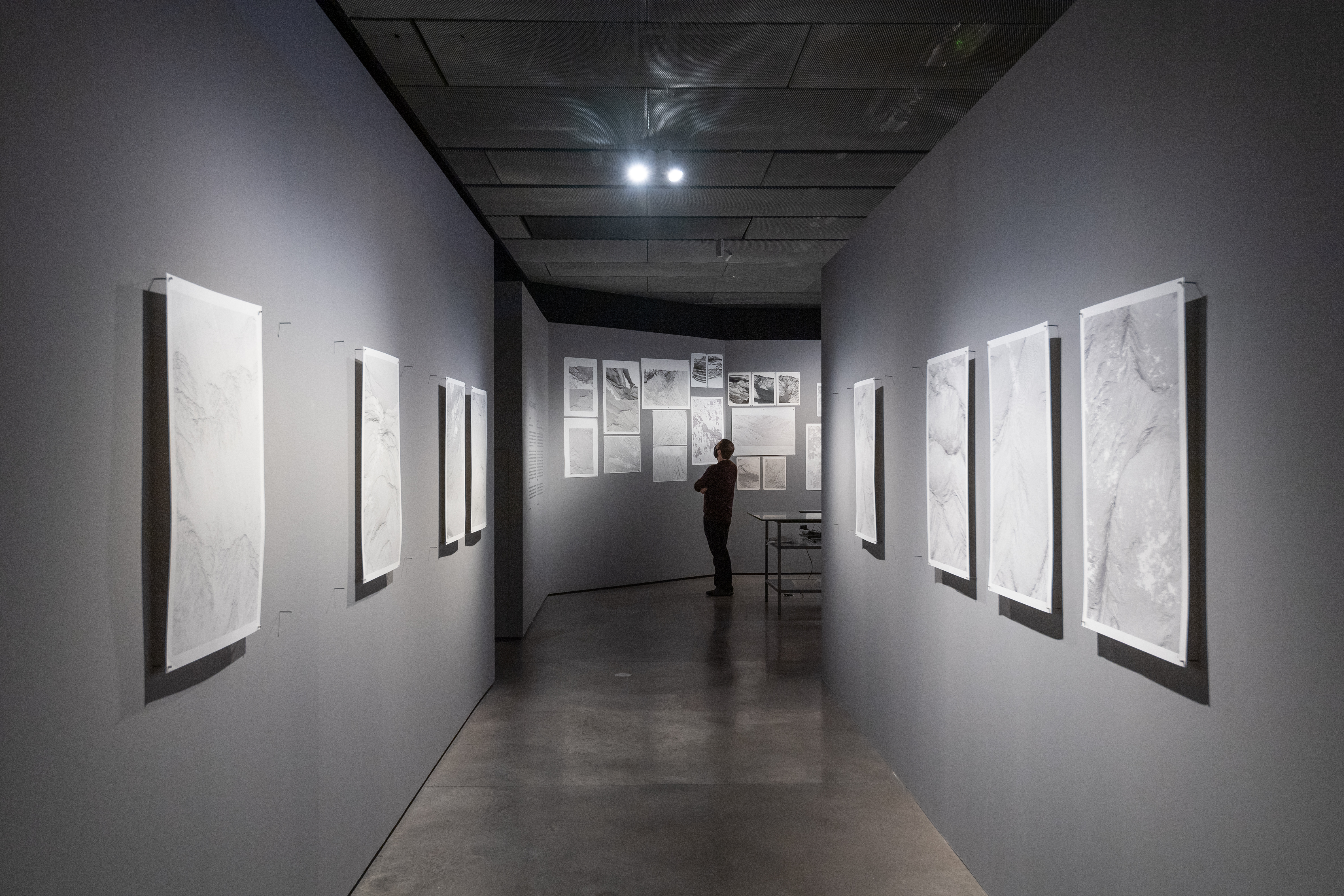 Paisajes de Luz - Studio Joanie Lemercier
Espacio Fundatión Telefónica, Madrid, Spain
11.02.2021 - 25.07.2021
---
Studio Marie Douel has been collaborating with Studio Joanie Lemercier since 2020. Studio Joanie Lemercier is known for his large and medium scale installations, playing with light and perception. For these solo exhibitions the main challenge was to transform those installations into a single experience. The discussions with Juliette Bibasse, independent curator and co-director of the Studio often lead to questioning the limits between the scenography and the artwork itself. Where does the artwork start and where does the scenography end?
Hours of exchanges, many site visits, video calls with the local team and technical try-outs allowed the studios to form a dialogue between the different artworks and to create a comprehensive narrative.
At the time of
Paisajes de luz
, covid had just struck, traveling was not an option, so the main part of the work was made over video calls: 800m2 to explore without ever physically visiting it, while creating a narrative experience, a story for visitors to wander in.
The entire surface of the building was empty. We used this as an opportunity to reconsider the installations in a different way.
We imagined a scenario with a visual fracture reflecting the current changes at the studio.
A first part with installations exploring the creative possibilities of light and space.
A second part of artworks raising awareness on climate change. As a transition, a curved wall symbolized this massive change. It magnifies the beauty of the "Flowers" installation while revealing later the dramatic "Slow violence" - video of the Hambach open pit mine located in Germany.
Each new project becomes an opportunity to improve its production. Being aware of the environmental impact of our activities and aiming at reducing it has become a central part of our common and ongoing research with Joanie. We see this as a challenge to be more creative. For example, prioritizing renting and reusable structures are actions that both our studios believe in and work on to reduce the footprint of our practice.
---
Production: Espacio Fundación Telefónica
Curation: Juliette Bibasse
Surface area: 730m2
Exhibition design: Studio Marie Douel
Photos: Studio Joanie Lemercier & Espacio Fundación Telefónica
Status: realised
---