Our time even in dreams, Jaou Photo
Avenue Habib Bourguiba, Tunisia
06.10.2022 - 20.10.2022
---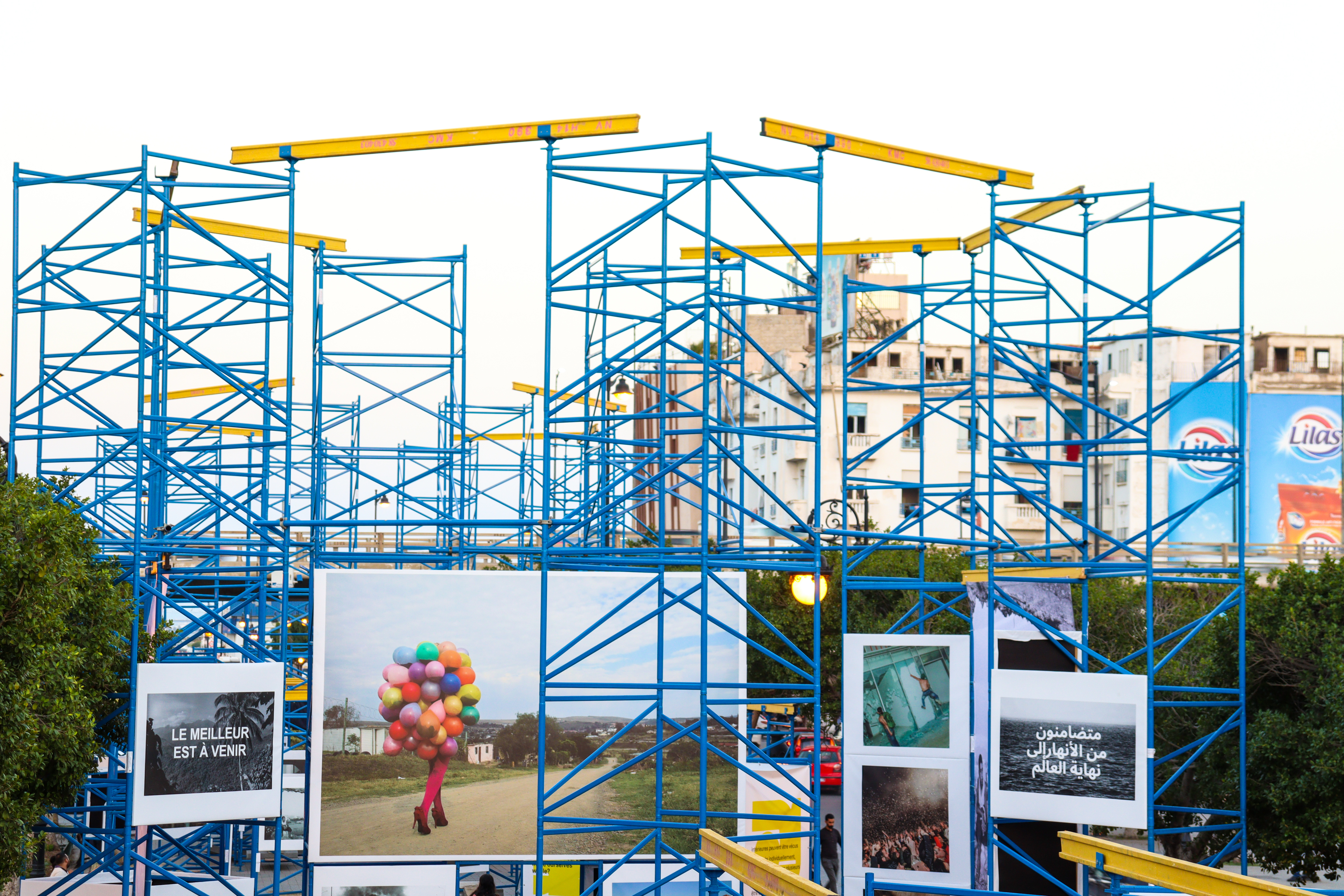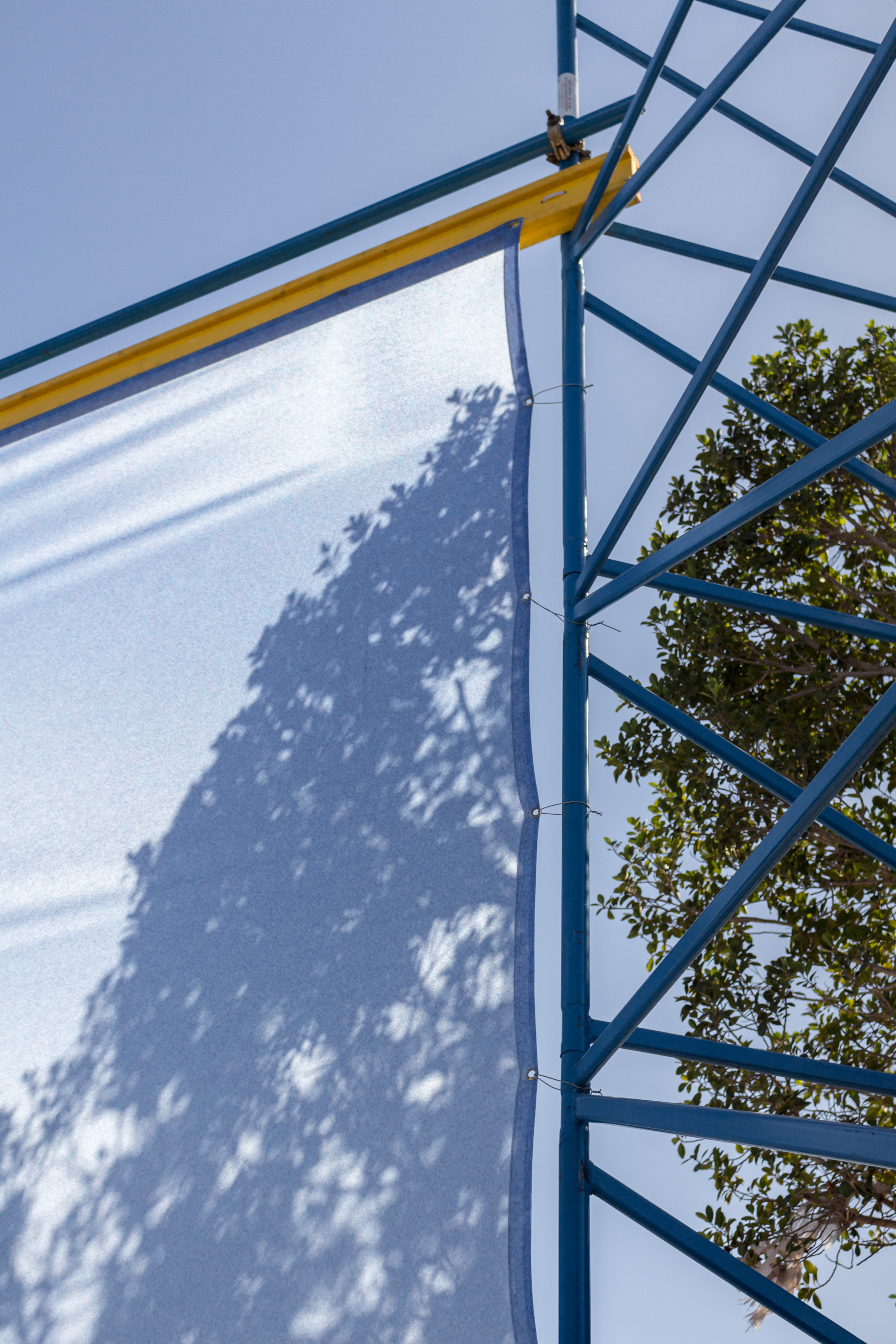 Our time even in dreams, Jaou Photo
Avenue Habib Bourguiba, Tunisia
06.10.2022 - 20.10.2022
---
Jaou photo is a photography festival run by Kamel Lazaar Foundation (KLF) with a focus on photography, image making and moving images. With its location in Tunis at the crossroads of the Mediterranean, the Arab World and Africa, Jaou Photo aims to bring together photographers and artists from all walks of life alongside galleries, art critics, intellectuals, and academics in an event of international scope.

For the 2022 edition, KLF asked Studio Marie Douel to design their main exhibition which is located on the presidential avenue Habib Bourguiba in Tunis, the capital of Tunisia.
Studio Marie Douel teamed up with local constructor KMC to design a temporary museum made of a construction system originally used for buiding bridges.

Organised in eight chapters, this 160 meters long open-air museum played with different rythms composed of blue towers and yellow beams: 4 octagonal modules rising up 8 meters high were linked with lower passages displaying photos on eye level. Each module defines a space revolving around a selected topic.

During one month, the structure allows the pictures to coexist with daily life activities on the avenue. The porous aspect of using linked tower structures allows for a multitude of pathways and circulation for the public to visit this outdoor exhibition.
---
Production: Fondation Kamel Lazaar
Curation: Karim Sultan
Surface area: 2800m2 in public space
Exhibition Design: Studio Marie Douel
Prints: Scanflash tunis
Materials: Scaffolding, micro perforated textiles
Installation: KMC
Photos: Mehdi Ben Temessek & Dorra Chaabouni
Status: realised

---