Order of Operations
BozarLab, Belgium
04.06.2021 - 11.07.2021
---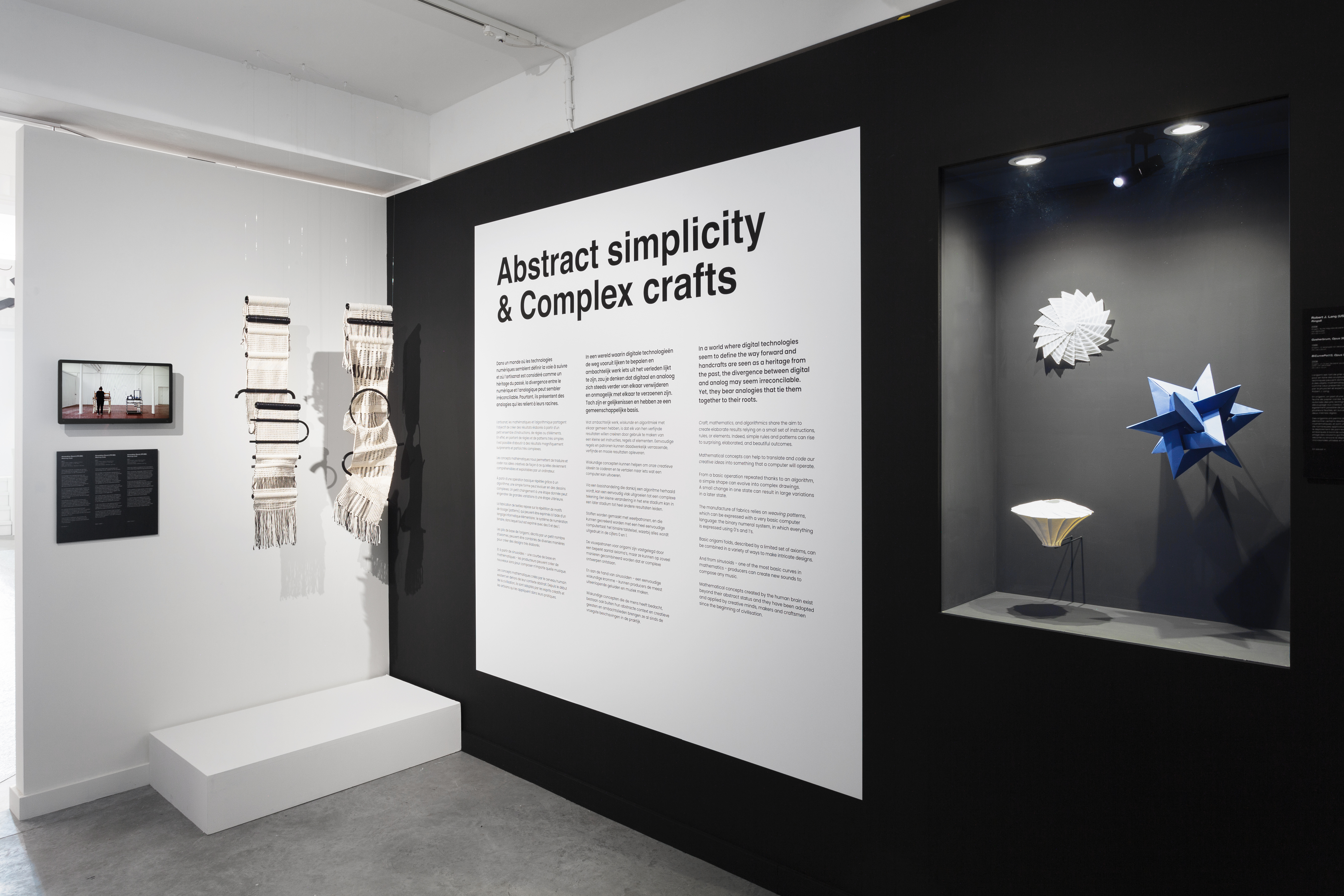 Exposition Order of Operations
BozarLab, Brussels
04.06.2021 - 11.07.2021
---
Order of Operations is an art-science exhibition gathering sculptures, digital art, sound art, creative coding, engineering and education. The exhibition explores different possibilities, suggesting ideas and initiates a debate on the role that the arts can play in a more integrated approach when teaching mathematics.

The scenography highlights the mathematical representation of fraction by playing with the evolution ratio in space. The exhibition starts in a bright space to gradually let the public be immersed into complete darkness. The goal was to maximise the visitor experience while minimising the scenographic intervention by using only paint and black carpet to create zones for texts and artworks.

In the center of the piece, a partition was designed to create a fluid path, hide all the technical connections and make an acoustic partition for audio and videos. With all the technical aspects now hidden, the artworks seems to work magically.

---
Co-Production: Ohme & Bozar
Original Conception: Ohme
Curator: Camilla Colombo
Scientific Direction: Raoul Sommeillier
Exhibition Design: Studio Marie Douel
Graphic Design and Prints: TAVU
Installation: Wabu
Materials: Paint, carpet
Surface area: 330m2
Photos: Silvia Cappellari
Status: realised
---