Imagine Cultures, 100 ans Solbosch
Solbosch Campus, ULB, Belgium
12.09.2022 - 12.12.2022
---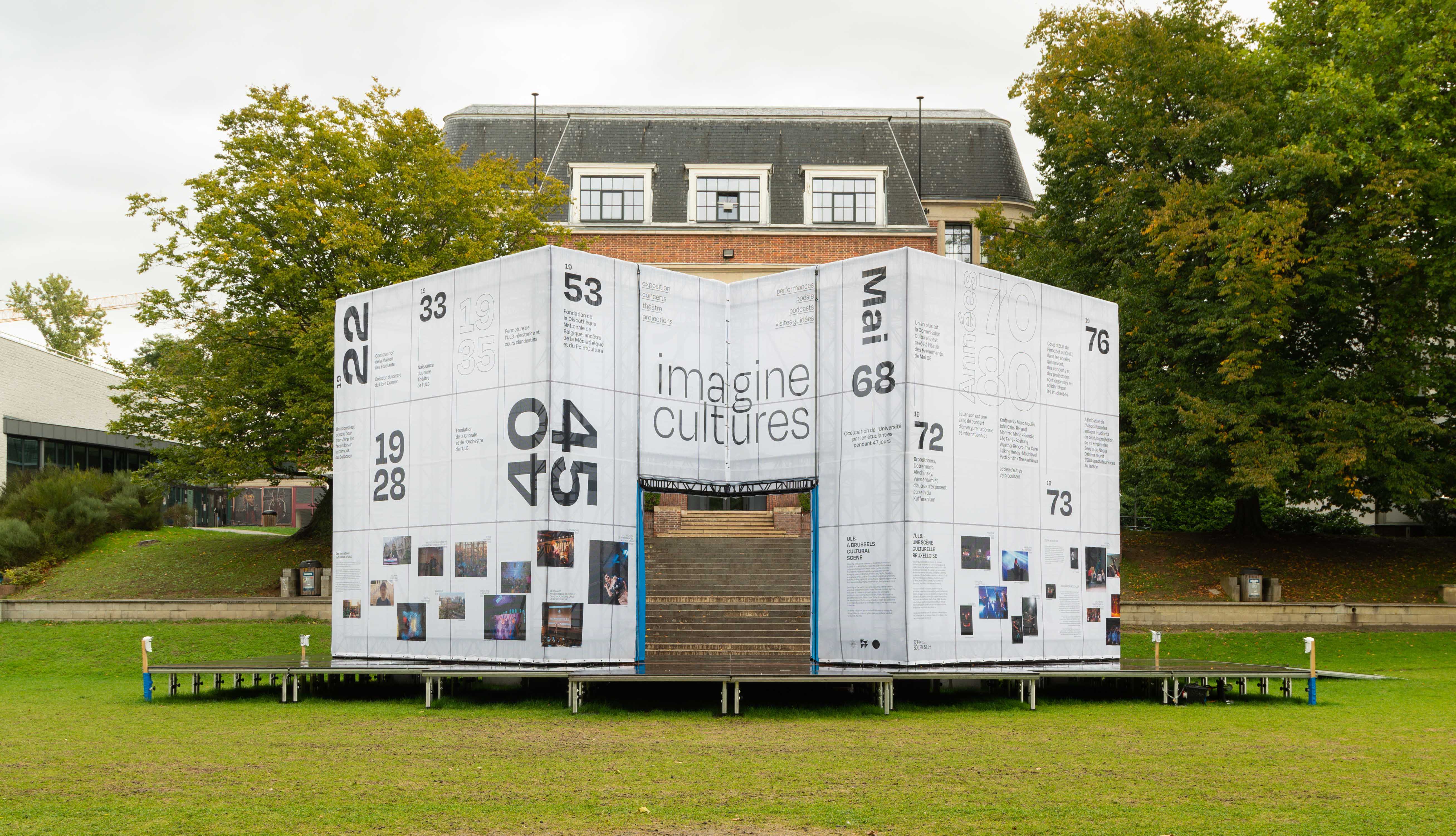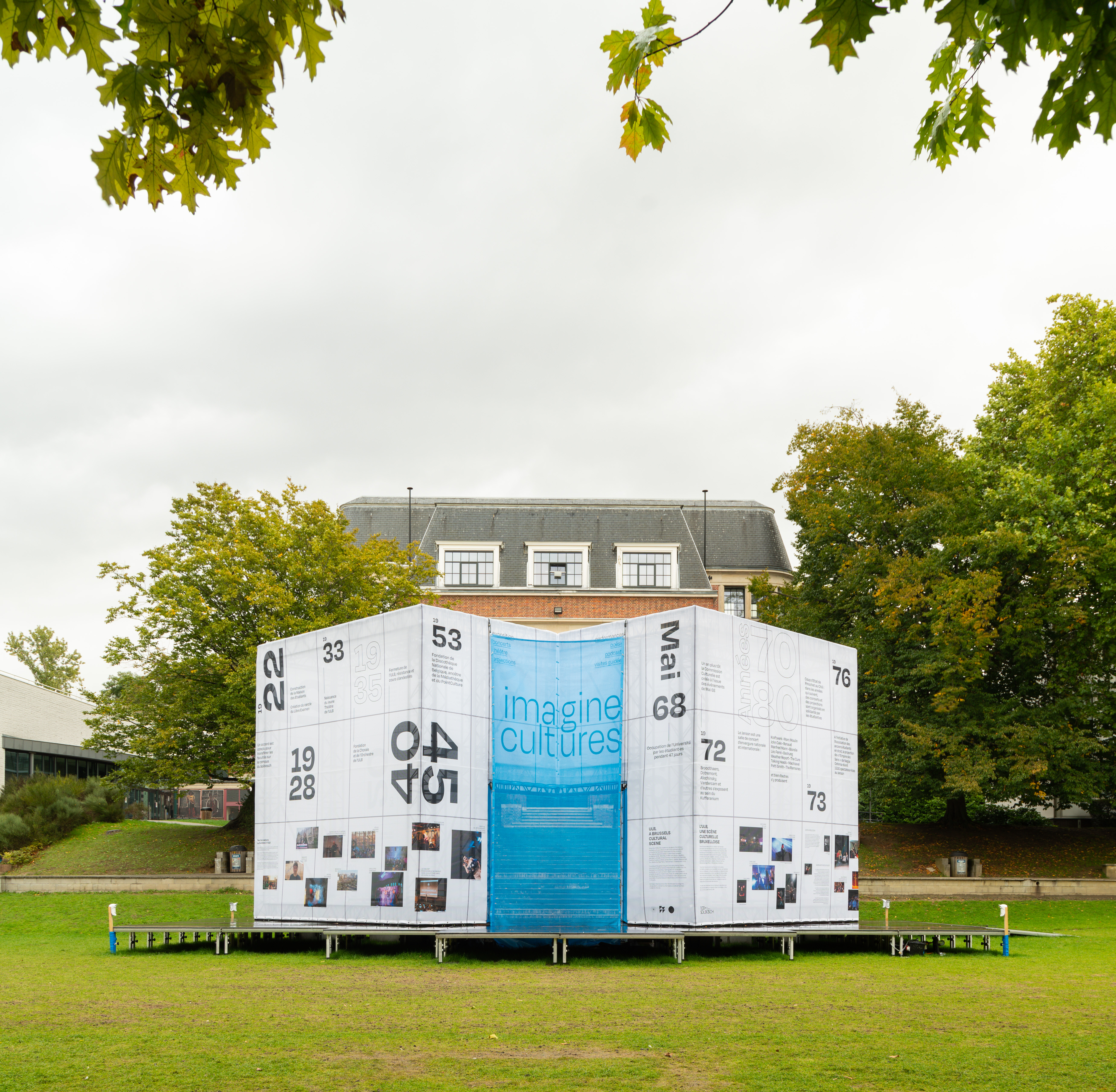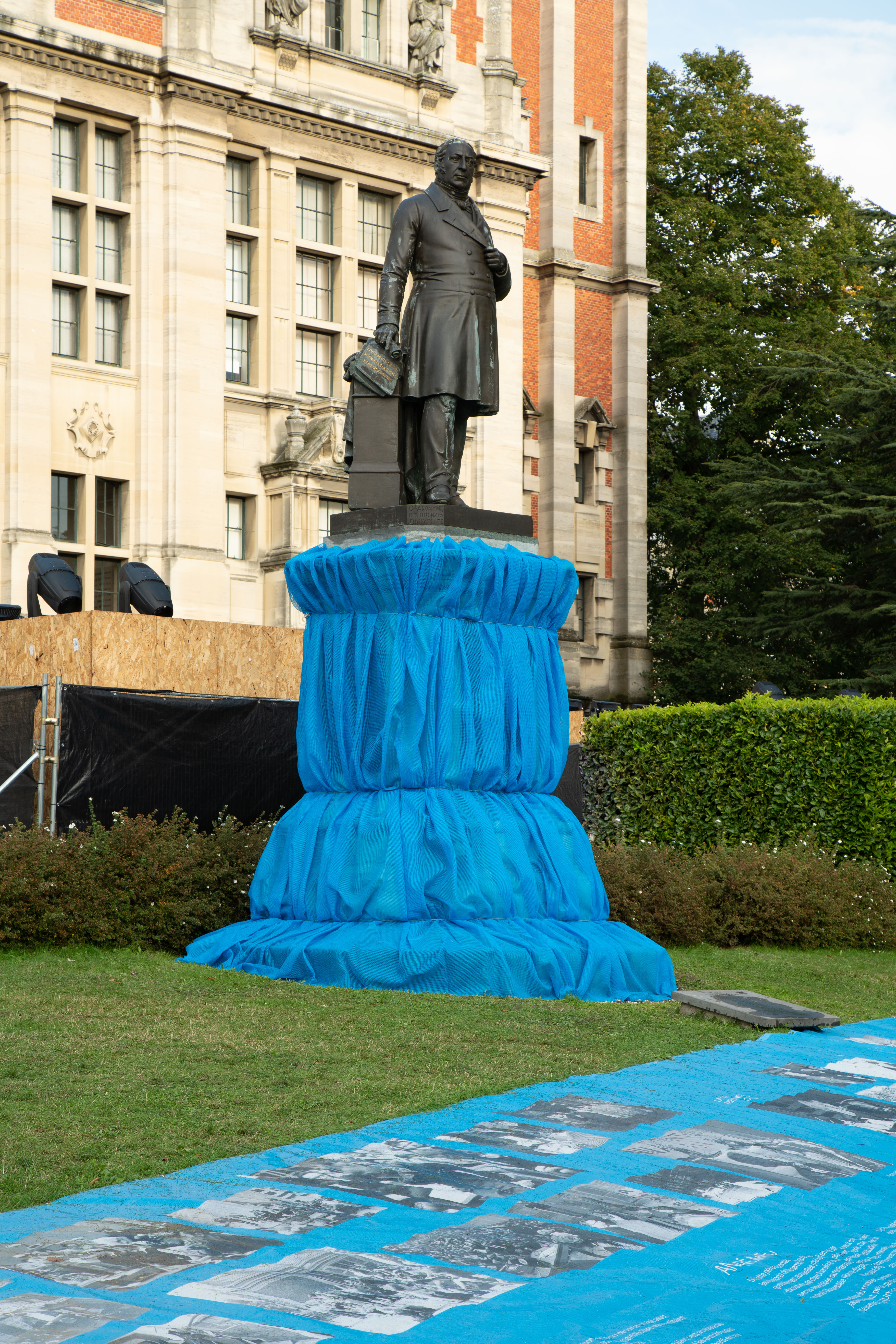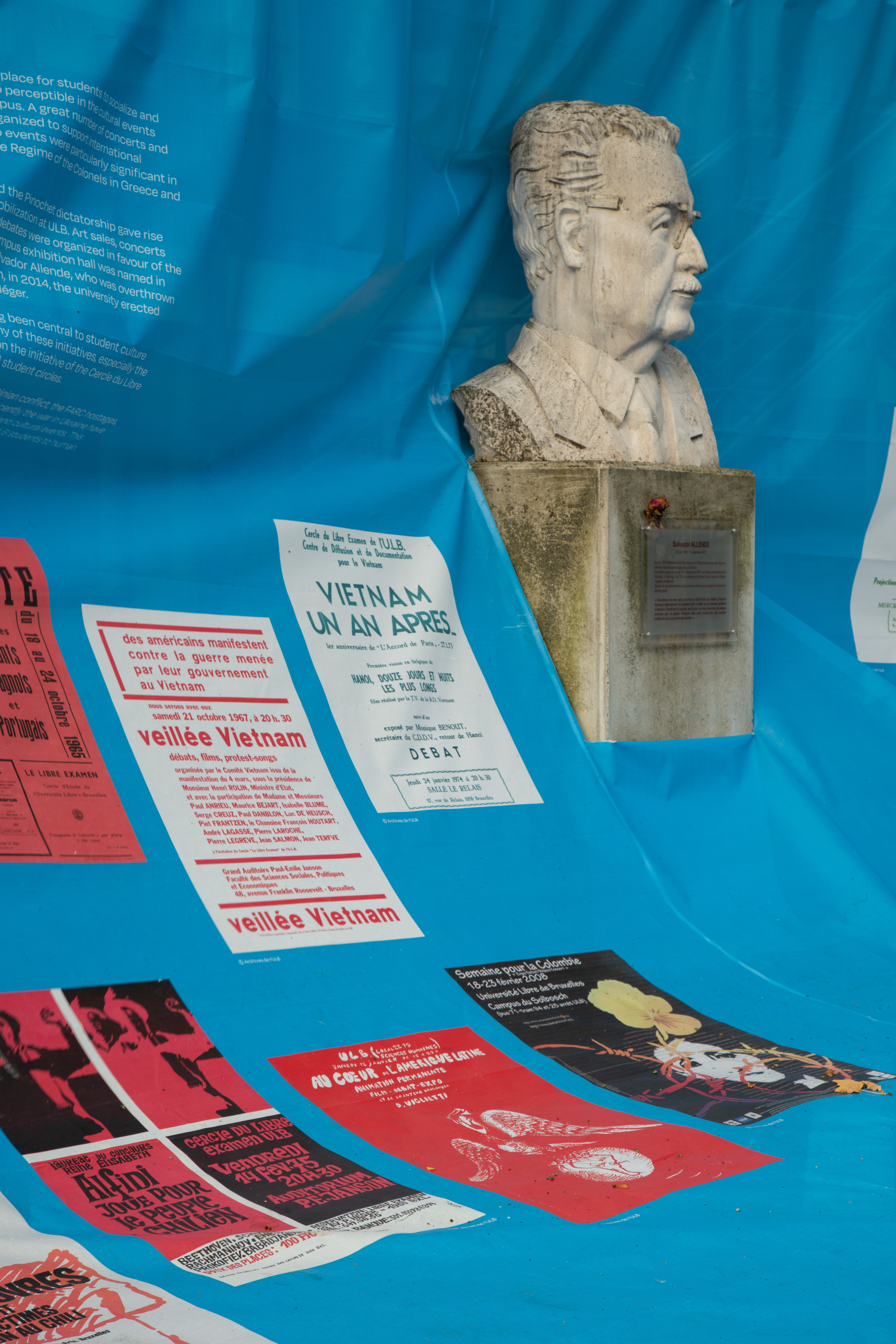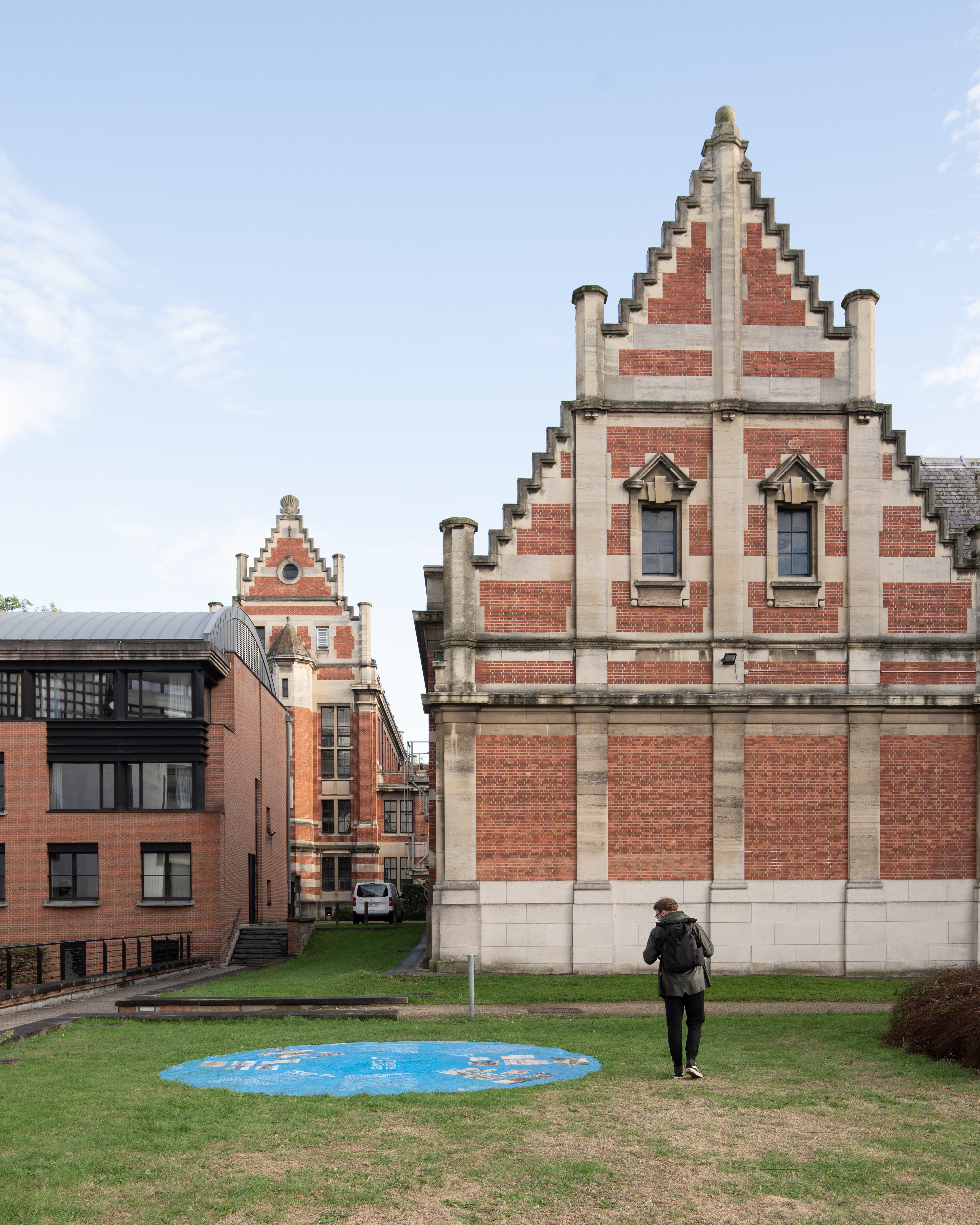 Imagine Cultures, 100 ans Solbosch
Campus du Solbosch ULB, Belgium
12.09.2022 - 12.12.2022
---
To celebrate ULB's 100th anniversary, Studio Marie Douel was commissioned to design interventions on the grounds of the Solbosch campus.
The anniversary is dedicated to pop culture and shows the rich history of various activities, performances and student life throughout the past century.
Spread across the campus, different themes were highlighted. Each intervention was a site-specific design.
The central open-air pavilion functions both as a timeline and stages events.
The design offers the possibility of creating a scene on both sides. Its shape additionally ensures the structural stability.
Positioned in relation to the old gymnasium where the stairs can be used as a tribune.
An intimate scene is created which for instance can be used by a performer in spoken word or stand-up, while the stage towards the grass field is bigger giving more space for an orchestra or band to perform.
The blue curtain signals an activity. It is stored inside the floor, during an event or a performance the fabric is lifted up by pulleys, providing the performers with a backdrop. The structure is 6 metres high and built from truss elements.
The timeline was printed on perforated textiles and envelops the entire structure.
The project was realised with the cooperation of ULB's Culture Cell.
---
Production: ULB
Curation: Alexia Liévin, Caroline Gallois
Exhibition design : Studio Marie Douel
Graphic design: TAVU
Prints: Epigone
Materials: truss, micro perforated textiles
Structure: GSF
Surface area: public space 200m2
Photos: Andrea Anoni
Status: realised
---