.IMG
SeeU, Brussels, Belgium
12.08.2020 - 05.09.2020
---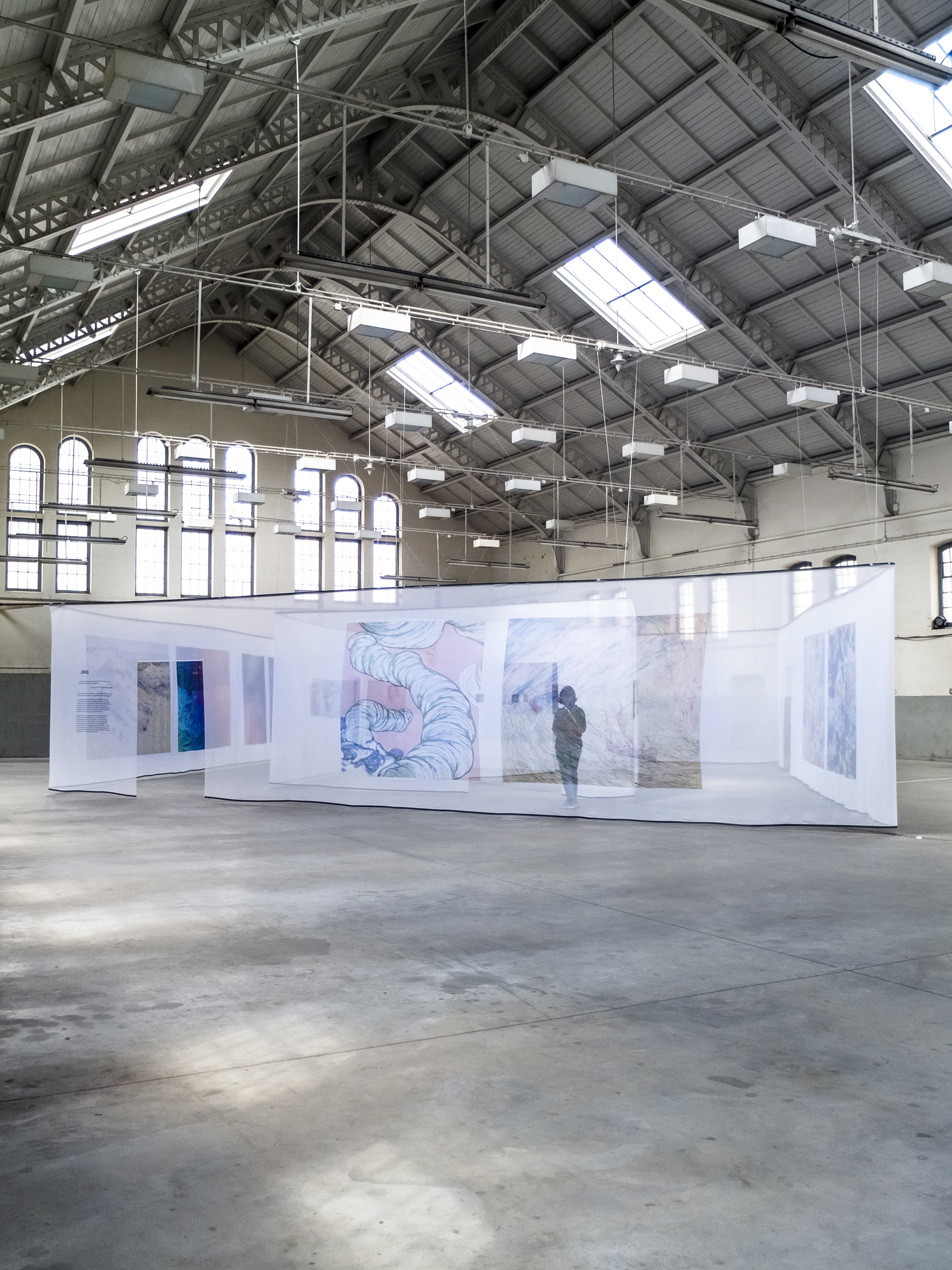 .IMG
SeeU, Brussels, Belgium
12.08.2020 - 05.09.2020
---
.IMG is an exhibition bringing together images of science and images of art, in a dialogue articulated through similarities, confrontation, analogies or differences, taking place in the Halle M of See U in Brussels.

Starting from art critic John Berger's reflections presented in "Ways of seeing" (1972), .IMG explores the concept of the image as an abstraction from the physical object it is normally tied to. By removing the materiality of the artworks and of the lab samples, and simply presenting the images printed on a semi transparent floating immersive structure, the exhibition invites the public in an interplay of transparencies, overlaps and similarities, where the boundaries between art and science blur to leave room only for images.

The exhibition is the result of a partnership between Ohme, the ULB thought the Department Inforsciences, and the Musée d'Ixelles, building on the unique patrimony of images existing on the territory of the Commune d'Ixelles, issued by the numerous laboratories of the Université Libre de Bruxelles and from the digitalisation of the varied collections of the museum, highlighting the excellence in both artistic and scientific field that found their home in the commune.

---
Production: OHME
Curatorial concept: Camilla Colombo
Curation: Camilla Colombo, OHME & Claire Leblanc, Musée d'Ixelles
Exhibition design: Marie Douel
Surface area: 1000 m2
Material: Steel frame, printed fabric
Steel frame production: Maude Matot
Photographic consultant: Laetitia Bica
Prints: Eco Print, TAVU
Technical team: Camilla Colombo, Marie Douel, Remi Genon, Florian Jehin, Nicolas Klimis, Gwen Sauvage, Teo Serra, Paul Servais, Raoul Sommeillier
Status: realised

---